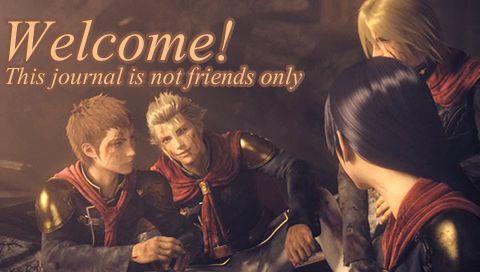 Subscribe and unsubscribe at will. I randomly go on following sprees so if I show up in your journal, do not be alarmed!






Currently Watching: The Walking Dead, Fear the Walking Dead, Young Justice Agents of SHIELD, Agent Carter, Teen Wolf


Currently Playing: Until Dawn, Final Fantasy Type 0


Currently Reading: SHIELD, Young Avengers, Loki: Agent of Asgard, Bucky Barnes: The Winter Soldier


Currently Writing: Slowly (very slowly) working on my bingo card.